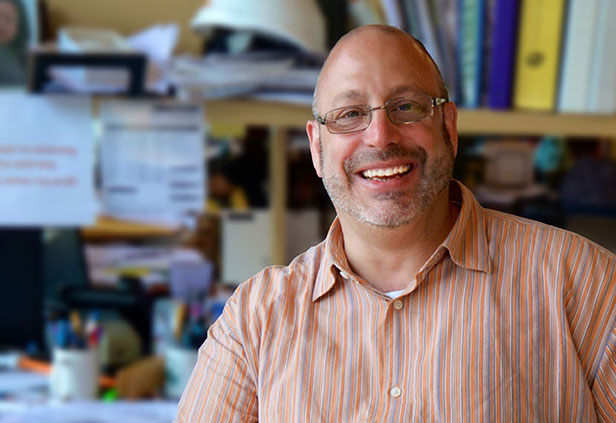 Steve Starr is an award-winning designer, speaker, and owner of  StarrDesign based out of Charlotte, North Carolina. StarrDesign delivers architectural, lighting, interior design services and more for retail shops and restaurants.
We had the opportunity to chat with Steve virtually via email and ask him a few questions about how design elements can be applied to mobile food and how important they are to building a long-lasting, thriving brand.  Steve's insightful responses to our questions are below. Enjoy!
Steve Starr Q/A
Question: Tell us a little about yourself, your background and starrdesign.
Answer: I grew up in the hospitality world, working in restaurants in New Jersey since I was old enough to have a job. After becoming an architect, I worked for large firms in both NYC and Charlotte, NC, where I was the principal of the restaurant and retail studio. Out of a desire to connect back to the hands-on art of the craft, about 9 years ago I started what is now known as starrdesign. We focus on connecting brands with people through inspired environments – and I genuinely value being intimately involved in every single project that comes through our door. Our team is truly exceptional, and I'm proud of the work they create each day.
Question: Does the food being served at a restaurant (or food truck) influence the design of a restaurant?
Answer: Absolutely. The design sets the expectation of a restaurant or food truck, and then it's up to the service and the quality of the food to meet those expectations. It's vital for any brand's design to match its product – and this is no different in the hospitality industry. We draw inspiration directly from a restaurant's food in order to create the design.
Question: How do you go about determining what the "vibe" of a restaurant should be?
Answer: We believe in an intentional and holistic approach to design. We begin every new project with a brand discovery workshop designed to combine right brain and left brain thinking, taking into consideration brand personality as well as strategic positioning. From here, we are able to draw out the core values of a brand – which influence both the operational behaviors as well as the design features. Everything in a brand needs to resonate as authentic and true to the brand's personality, or it won't be able to connect with consumers on a meaningful level.
Question: Do you approach design for a ma-and-pa restaurant differently than you do a restaurant chain?
Answer: Yes and no. Every restaurant design should be approached through the lens of "Is this appropriate for the brand?" As far as the general look and feel of the design, we use a similar process to determine what is authentic for each individual client. However, there are a number of things we need to consider when designing a multi-unit concept, especially if they operate multi-regionally. For example, materials and furniture may be more cost effective if purchased in bulk for larger chains. Additionally, some materials may be easy to get in one region, while they can be astronomically expensive in another. These are all things we pay attention to when designing the space. It's important to make sure the environment is remarkable – but it also needs to be functional and cost-effective, or our clients' bottom line won't be met.
Question: What are some ways food truck owners could improve the design of their trucks or overall presentation?
Answer: Paying attention to what resonates with your customers is critical. Everything should be telling the same story, otherwise the design will seem disjointed and unclear. The easier it is to understand your values through the design, the more likely customers will connect with your brand. Additionally, having a clear customer journey is important, from waiting in line to ordering to food pickup. When a guest feels uncomfortable, it won't matter how unique or interesting your design may appear – they won't want to return. Feeling out of place is the easiest way to turn off new customers. So making sure that signage is appropriate and easily understood can go a long way in food truck design.