CUSTOM-BUILT FOOD SERVICE KIOSKS
Contact M&R Specialty Trailers and Trucks Using The Form Below For A Free Consultation and Food Service Kiosk Blue Print
Call 904-397-0246 For Immediate Assistance.
What Makes M&R Specialty Trailers and Trucks Different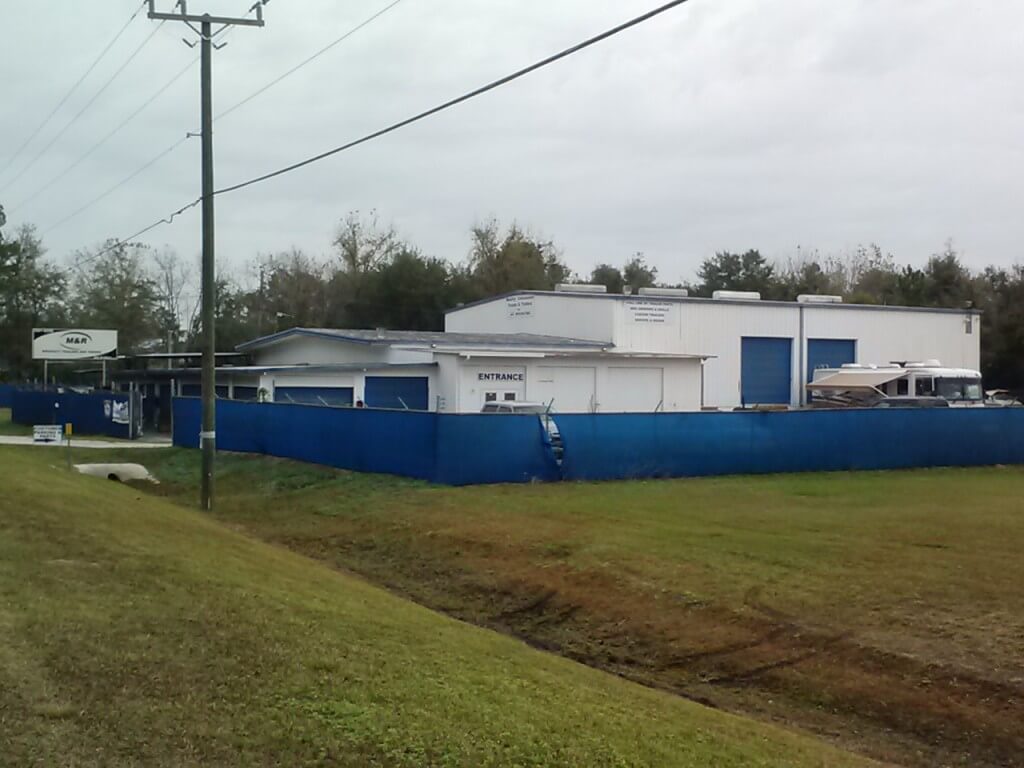 About Us
For over 15 years M&R Specialty Trailers and Trucks has built a reputation for quality. We strive to provide top of the line fast, friendly service at competitive prices. Our quality custom Concession Trailers/Trucks, BBQ Smokers and Specialty Trailers are made with extra effort given to structure and design, guaranteeing safety and long life for every unit we make. We have over 50 yrs. combined experience in the Concession Trailer/Truck, BBQ Smokers and Specialty Trailer business. Come visit us at our new 12000 sq.ft. building and see what we are working on.
One Stop Builder – If you can dream it, we can build it on-site at our 12,000 sq. foot manufacturing center. From start to finish, we've got you covered. We design concession blue-prints, build the foundation of your vehicle, including plumbing, electrical work, and apply the finishing wrap in one convenient location.
We Accept Customer Supplied Equipment – We have no problem using your equipment. Many customers save money by using used equipment or equipment they already own. If you have your own equipment we will not charge you extra to install it.
Flexibility – We are not a one size fits all company. We will work with you, before you buy, to get the exact design you need to make your business run as smoothly as possible. We have no problem installing customer supplied equipment to help you keep costs down.
"We have had our BBQ Concession Trailer in service for 4 months now and we couldn't be more satisfied of the complete build. Thanks to Richard who spent endless hours getting everything just right for easy of operation. "
"I just wanted to take the time to thank you and Bob and Richard for all of the hard work and time that you put into making our trailer. Our health department told us that they wished all trailers were built the way you built ours and it is the model for all others to follow."
Food Service Kiosk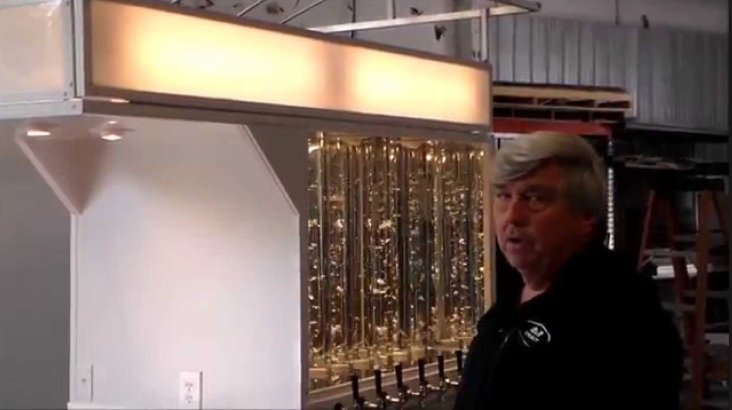 Looking for a mobile unit that's small enough to take advantage of opportunities in malls or schools? A mobile kiosk could be the right option for you. Unlike larger trailers, kiosks can be moved short distances "by hand" allowing full flexibility to position this unit wherever the crowd is.
This kiosk was custom-built to serve snow cones or shaved ice. The frame is made from 100% aluminum meaning it is light weight and includes hard rubber tires for easy transport. This kiosk was built with marketing in mind and includes backlit signage that lights up and top that allows for easy installation of a canvas. But the most eye catching element of this build is the background piece where syrup is stored.
The owner of this unit has described the background water piece as "mesmerizing" to customers that pass by the kiosk. This bubbling water is a critical piece designed to capture peoples attention and get them interested in purchasing a snow cone. Beyond the marketing piece serves as a functional piece of the unit as well allowing the operator to store different flavors and colors of syrup inside each tubes, creating a rainbow of colors when the unit is full.
Near the front of the unit there is plenty of space to installed a shaved ice machine and keep a POS system to accept payments. After the customer purchases a snow cone they have the option to move to the right and add any flavored syrup they would like.
Exceeding Expectations
We bring this level of creativity to each one of our builds. First, we sit down with you to understand your needs and ideas for a mobile unit. Then we strategize additional ideas that can make your unit really stand out based on our 15+ years of building experience. The goal is to deliver you a product that exceeds your expectations.
Although this kiosk example is for a snow cone there are a variety of different popular concession items that can be served with a kiosk. These items include hot dogs, ice cream, popsicles, corn dogs, snacks, coffee, shakes, tacos and more. If you have an idea there's likely a way to execute it on a kiosk. Call 904-397-0246 to get started with your food service kiosk.