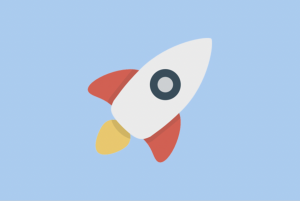 I've launched cookies, energy bars, and mustard. Each venture resulted in valuable industry lessons. The mustard company? Those were the most valuable. I learned things that would shape how I view the rest of my life.
Here's what I'd do differently next time:
Get Great Packaging from the Start
When you can't get your idea for your food business out of your head, it's time to start putting some context around your brand. What's the product name? The company name? What does the logo look like? What about packaging? What about your containers? Are there labels? Is there hot-stamped foil?
Amazing packaging is crucial to success in the food business. Crappy packaging will get you nowhere except the local food coop. If you want to build a regional, national, or global brand, get serious about packaging. If you can't design it, hire a design firm. It will be the best money you'll ever spend.
Test market to determine the best price on the shelf
It took me six years to finally figure out that $4.99 was the magical price point. Six years. Meanwhile, here I thought $6.99 was going to help me sell to the masses. Uh, no. Just people who spend $7 on mustard. Meanwhile, I'm competing with $1.29 on the shelf. Nothing wrong with the $1.99 variety, but it was a heck of a hard time convincing someone to pay a 3.5x premium on a condiment.
Do your research. Discover the price point where your product will fly off the shelf. Then, work tirelessly to make this business model work – reduce your costs, bust your butt selling. Make it move. How do you do research? Send a poll around, call some friends, ask customers at a demo, do a small focus group with strangers from Craigslist. There are tons of ways. The important thing is that you do it. Also, see my post on How to Test Market Your Food Product.
Delegate what I'm awful at
Except for the first 12 months of my business, I never manufactured my product. I'm not good at making mustard. I'm good at building relationships and up-selling people to spend more money on mustard than is probably normal. Everything else? Yuck.
I know when you're in the start-up phase, you do everything. But when you can, delegate. For example, I had designed the first three iterations of my label. Then, I said no more. I hired two designers who came up with something that propelled my brand much further than I would have ever expected. (See that first point? Yep.) Once something comes off your plate, it feels like you can do something else. You breathe. You catch hold of your life. Go on, outsource something. It will make your day.
Find a mentor
If not just for inspiration, mentors are a great sounding board for your new ideas, looking over financials, and helping you chart your growth path. And often times, mentors from another industry help the most – since they look at your business with a fresh pair of eyes. Having trouble finding a mentor? Work with your local Small Business Development Center or SCORE office.
Research the market to determine a viable product
The second research item on the list! It must be important! Well, it is. I started selling cookies, energy bars, and eventually mustard because I wanted to. I had no industry insight to back up these decisions. In hindsight, I'd actually look at the numbers next time. For example, beverages, dairy, and meat snacks are on their way up. Shelf-stable jarred products? That's just straight-up cut-throat now.
Put more effort into retail sales
I once thought direct events like fairs and farmer's markets were where it was at – quick money, great customers, and road trips. But, people buy groceries in the grocery store. Go where they are. Focus on moving more product in less stores vs. less product in more stores. The number of stores you're in is a vanity metric. A friend of mine once said "We're in 1,000 stores, but only 100 actually sell something." Exactly.
Keep the product line small
I made too many flavors of mustard. I'd launch seasonals, small batch flavors, and other wacky projects. Sure, new products keep customers coming back, but they also cost money – to develop, produce, and promote. The advantage of a small product line is that you can lower your product costs, decrease your inventory on hand and make retailers happy that they don't have to choose what to bring in.
Remember, something that doesn't sell is basically a pile of money you could be using to market your products and build a loyal customer base. What's best for launch? Well, one product never hurt anyone, but if you can't make a decision, launch with three products in the same family — don't sell salad dressing and chicken pot pie. Why? Because that doesn't make sense. Right?
Establish a broker network
You see, we're in a little bubble in the northeast – it's just a couple of states. And getting your product out of this bubble is do-or-die territory. You either make it or you don't. That's where food brokers come in. They represent you and your products in other parts of the country where it's tough for you to reach.
I'd factor these people in from day one, so you can allow them to come onboard as your team grows. This is how to get nationwide sales growth. Don't hire an expensive Sales Director unless you're in the millions for revenue. For a broker network, Google is your best friend. Call these people up and see if they're a good fit for you.
Keep real financials from day one
I kept my financials on an elaborate set of Excel spreadsheets I updated twice a month with new numbers. Some were connected, some weren't. All I could really see is Sales, GPM, and NPM — any other reports would need to be manually created.
Don't be silly – get QuickBooks Online, sign up for Wave, or another accounting system. The reporting is powerful and allows you to discover your business' financial health in one glance. Plus, you can understand if you're out of your damn mind to keep doing this or how you can improve your metrics, too (gotta stay positive!). Take your business seriously. Otherwise, it's just a hobby.
Pat myself on the back for once
I'm serious. I never acknowledged how far I came with Green Mountain Mustard. In six years, we built the company to six figured, amassed 150 retailers, and most importantly, built a loyal customer following. I never gave myself credit for any of this success. I focused on the fires I had to put out, the sale numbers, and the profit. Meanwhile. I was building a real company. Acknowledging your success fuels even greater success. Pat yourself on the back. Give yourself a slow clap. Get a massage. You are doing it. You're making it work. Congrats!