Competitions in BBQ have their origins in the great chili cook-offs, and the first true BBQ competition was the Kaiser Foil Cook-off in Hawaii in 1959. Only 25 finalists took part, with a top prize of $10,000. Today, BBQ competitions are so popular in the US that more than 500 regional and national competitions are held annually to find the Best of the Best in BBQ.
Starting a BBQ Competition Team is not just about getting together to cook. You need to be well organized, prepared, and properly planned out to make the most of the competitions. And there is nothing more important than your Team Name.
While your BBQ may be the best, to be memorable, and become famous for your skills, you need a name that stands out from the crowd. Something that shouts "Our BBQ is the Best" in big bold letters. With this in mind, we have come up with some of the best possible available BBQ Team Names that you can use. And if you're in the market for a BBQ trailer, check out our innovative line of New South Smokers.
Serious BBQ Team Names
BBQ Competitions are a serious business for the competitors, and having a name that showcases your serious intent in competitive BBQ is a good idea for some teams. Your name should be short, simple, and to the point, and above all, memorable. You're going to want the losers to remember you forever. As with any team name, you want to become well known in the circles you compete in. So check out these awesome team names.
All Fired Up
All In Smokers
Backdraft BBQ
BBQ Junkies
Big Knuckle's BBQ
Big Red's Barbecue
Bigfoot Mountain BBQ
Blowing Smoke BBQ
Buckeye Barbeque
Bushwhackers
Good Smoke BBQ
Hell Raisin' Jalapenos
Hi-Tech Smokers
Jalapeno Grill
Mad Grillers
Old Southern BBQ
Outlaw Hawgs BBQ
Pit Bosses
Porch Smokers
Rocky Mountain BBQ
Roughnecks BBQ
Seriously Smokin'
Yard Time BBQ
Meat-based BBQ Team Names
OK, it's a given that you are not cooking vegetables, so having a meat-based name or animal-based name for your BBQ team is a great idea. Any combination of the words pig, beef, cow, pork, chicken, turkey, or any other animal you can cook with makes for a cool name for the team. And you can make them as serious or funny as you like.
American Piggers
Beef n Beer
Bovine Basters
Dirty Porkers
Dixie Pigs
Extreme Pork
Four Men And A Pig
Hog Whisperers
Little Piggies
Man, Cow, Pig
Pig in a Poke
Porkasaurus
Porkin Hot
Pork-O-Holics
Rise n Swine
Saucy Lil Porkers
The Mad Cows
BBQ Pun Team Names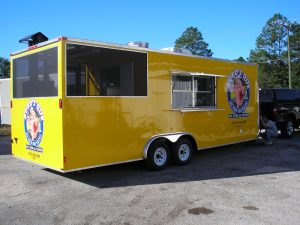 Using puns is always a great idea when thinking of names for your BBQ competition team. Being serious is not just about having dull names and boring images, you can also have some fun along the way, and still be seen as serious contestants by your peers.
Some of the top teams have names like "Smokin' Triggers" and "Moonswiners", so you can make your team name to be whatever you want. And when it comes to using puns, you have an immense amount of options, despite the thousands of pun-based team names that are already out there. So here are our best pun choices just for you.
All Sauced Up
Barbie Q's
Dig-In Cookers
Getting Saucy
Grill Crazy
Grillas BBQ Team
Hot Sauce
MC Hoggers
Notorious P.I.G.
Rhythm & Ribz
Sauce Optional
Second Hand Smoke
Silence of The Hams
Smokin' Gunners
Stoke & Smoke BBQ
The Charcoal Monkeys
The Jalapeno Hotties
The Smoke 'N' Barrel
The Spice Girls
Two Crackers Cooking
Where There's Smoke
Wild Frontiersmen
BBQ Team Naming Tips
If you are planning to start your own BBQ team and are looking for a good, cool, or catchy name for the team, the first thing you need to do is a little research. First, think about your cooking style, the main meats you will use, whether you are smoking or not, and a lot of other BBQ-related things to consider.
You don't want to use the word "smoke" in your name if you're not smoking your meats. Similarly, you can utilize the best aspects of your own style of cooking BBQ in your team name. This can include sauces, styles of cooking, and a huge number of other ideas related to BBQ cooking.
Regional names for BBQ teams are hugely popular, and you can utilize this in your own team name as well. The Kentucky Rib Ticklers denotes you cook mostly ribs, and are from, or use, Kentucky cooking styles or sauces. The same can be said for any of the popular BBQ regions in the southeast, even if you don't actually come from there. But you can also use the name of where you're from, to give your team an identity with your home town.
If you want to make your name funny, using comedic phrases or puns, you have a huge range of options here. Almost anything can be used as a pun these days, and your puns can center around the people on your team, the meat you cook or the animals you use, or any other ingredients you use in cooking. Or you can look at the world around you and choose your pun name from a variety of sources. Names like "Where There's Smoke" or "The Jalapeno Hotties" make good use of the ability to play on words.
Another option for choosing your new team name is to use your own names in the team. Bob's BBQ Bunglers, Randy's Rangers, or any combination of your own names will work well. And if you all want to include your names, then string them together and use the acronym as your team name. Dave, Louie, and Ted make the DLT BBQ Team, as one example.
By the way, if you're looking for a BBQ food truck, check out pricing and previous builds here.